You may or may not know that the week before last it was my birthday! I am now a twenty four year old, which makes me feel very grown up indeed. Anyway, to the good bit - my presents! One of my favourites is this initial necklace from my lovely boyfriend, Andy. I'd been buying cheapo necklaces with my initial on for a while, but with the amount of times I wear them they got orange pretty quickly. So this one, which is the real deal, (sterling silver and gold plated) was the perfect gift. It's simple, elegant and delicate. I love everything with my initial on (is that weird?) so I absolutely love this. You can dress it up or down and there's pretty much nothing in my wardrobe that it doesn't go with. In fact, I think I've worn it every day since my birthday!

It's from a lovely little online shop called Harry Rocks. (I'm really quite impressed that Andy found it!) The presentation was really pretty. It came in a cute grey box with a silvery ribbon and little feather sticker - simple but effective! (I was too excited opening it to be thinking about blog photos though, so they aren't pictured!) Andy also tells me that the lady who designs and owns Harry Rocks, Laura, was really sweet and helpful, speeding up the engraving process (which normally takes up to four weeks) because it was my birthday!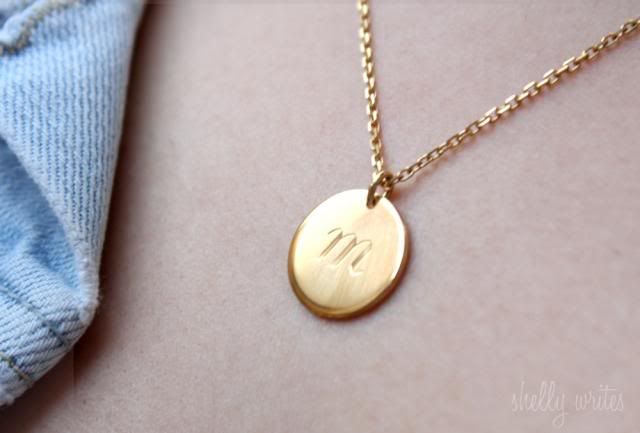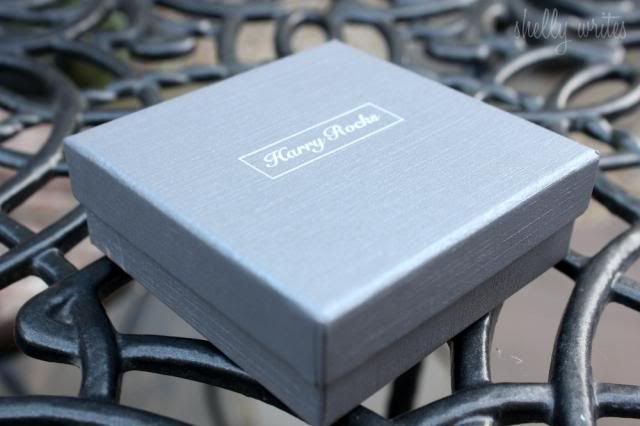 Here's the link to my necklace:
Harry Rocks
. Mine is 15mm disc size in shiny gold with a 18 inch chain but there's so many variations you can change it up to suit you. Take a look at the rest of Laura's jewellery too. There's so, so many cute bits on there!
What do you think? Do you like initial jewellery? Have you got anything from Harry Rocks before?