Does anyone else love the Barbara Daly range at Tesco? I certainly do! Now I know it's nothing new, but I think there's a lot to be said for this range which often seems to go unnoticed. I've tried loads of bits over the years and nine times out of ten I've been really impressed. I've found they're great if you've not got many pennies to spend but still need something of reasonable quality. Below are two of my favourite products:

Perfect Lash Mascara

This is almost a little secret that I don't want to let anyone in on! Mascaras are my weakness, I buy tubes after tubes of the stuff and this is one of my favourites. I've had so many compliments when wearing this one, which really surprised me. The brush is quite big (which I love!) and curved which helps your lashes really lift, creating that sought after curl. On top of that, the formula is great for lengthening. It lasts all day and doesn't crumble or melt, so there's no under-eye shadowing. The only qualm I have with the mascara is the way it can sometimes gather at the end of the brush (more so than with anything else I've used) and make a little bit of a mess on your lashes. To get the best results from Perfect Lash I first curl my lashes, apply a few coats and then brush out any clumps with my Sephora eyelash comb. Try it for £7 here.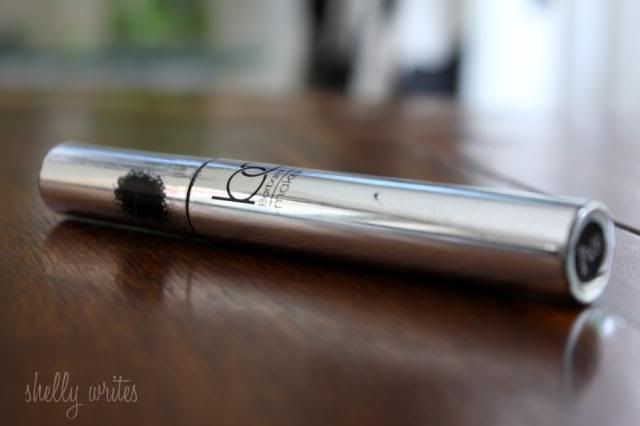 Oil-free Foundation:
The first time I tried this, I was about 15 and my skin was far, far oilier and it still managed to mattify. It comes in a fairly small bottle which has a tiny plastic applicator attached to the lid. This is one of the things I really like about it. Obviously you need to blend it with your sponge or brush, but the plastic applicator means really easy to apply and prevents any mess on your fingers. One layer will give you medium coverage but I find it really easy to layer (and blend) so you can go as full as you want. I can't and won't say it's the best foundation I've ever used, but it certainly does the basics. So if you're looking cut down on your spending this is low price foundation I'd thoroughly recommend. You can get a bottle
here
for £8.