Batiste's dry shampoo has been a big part of my life since I was about 14. At that time you could only get the original but recently the dry shampoo demand seems to have grown massively and they've added scented, coloured and even glittery versions to the Batiste range. The latest addition is the dry conditioning mist.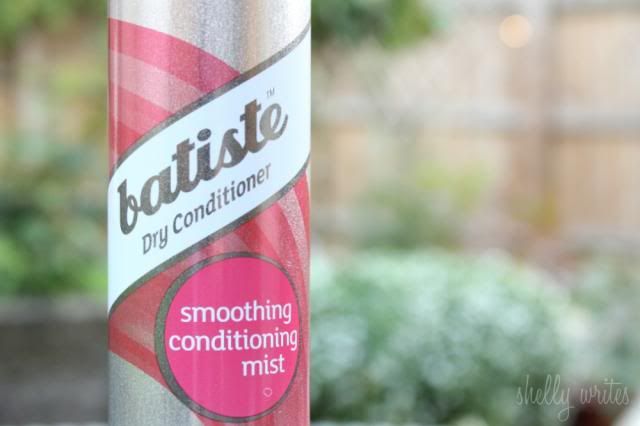 I really didn't think I was going to like this one and just assumed it was going to make my hair super greasy again and cancel out the dry shampoo's effects. To my surprise, though, it's a new favourite! Usage is pretty self explanatory, you just spray the ends rather than your roots. I have irritating hair that gets greasy quite quickly but has dry ends too and the Argan Oil in this really smooths them out. I only use it with the shampoo and only on the lower lengths of my hair, but if you've got dry hair anyway I think it would be great to use all over. So, put simply, it's fast become a staple of mine and I'm definitely going to repurcha
se.
Have you tried the conditioning mist? What did you think? You can pick up a can for £3.99 at
Boots.