Garnier is fast becoming one of my new favourite brands and the Pure 3 in 1 Wash, Scrub and Mask is one of the main reasons why. Personally, I think calling it a 3 in 1 is little bit of a stretch. After all, if you're using it as a wash, you're still rubbing the beads over your skin and effectively using it as a scrub at the same time. Don't you think? Anyway, with zinc, pumice and and white clay, it promises to reduce oiliness, cleanse, unclog pores and help protect the skin against imperfections and blemishes.

Generally speaking, I'm quite dubious about this vast claims that we so often hear from beauty brands, but with this product everything came true! Having used it regularly in the mornings (as a scrub) for a couple of months, my skin is smoother, my pores less clogged and so a little smaller, and any breakouts are now quite a rarity. By no means has it made my skin completely perfect, but there's a definite improvement which I'm really happy with. One tube has lasted around two months and has a price tag of under £5 in most shops - I think that's quite a small price to pay for good results! Often I find that after a while my skin seems to sort of become immune to any skin care that's made some kind of difference (does this happen to anyone else or am I going a bit crazy?) and I'm hoping that this won't be the case with this product!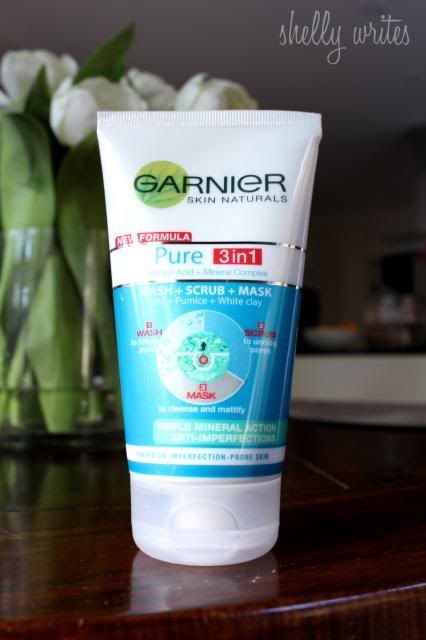 Have you tried this product? Do you have any go to products for oily skin? Try this one for yourself
here
.