Hi everyone. Apologies for the fairly hefty gap in posts; everything's been very busy at the moment. Andy and I have been busy trying to find somewhere new to live, organising the move and with various other life bits and bobs that have resulted in blogging taking a back seat slightly.
I wanted to share a new moisturiser with you all today. I don't know about you, but my moisturising habits are pretty bad. I love love love having super soft skin but I just can't keep it up and go through phases of moisturising every day and phases of just hoping my skin will work out some way to do it itself. (No such luck so far!)
I recently found this Palmer's Olive Butter Body Lotion and fell back in love with moisturising. Palmers are famous for their ever-popular cocoa butter products so if, like me, you're not a fan of its sweet scent, you might have overlooked the olive range too.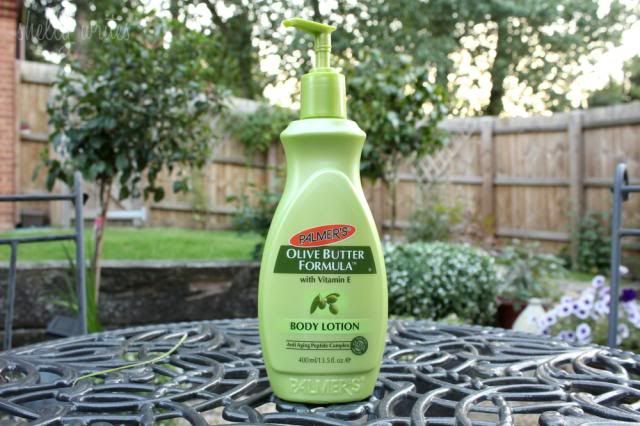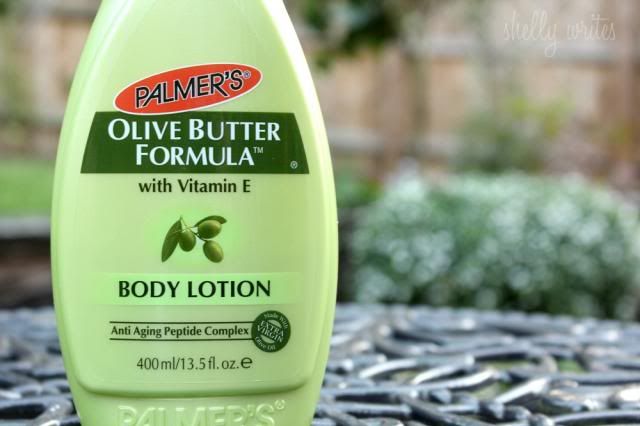 So, it's a glaring green colour, huge and not so pretty so if you're bathroom proud you might want to decant the lotion into something more delicate. However, the 400ml bottle lasts absolutely forever and has a pump applicator - yippee! The lotion itself is creamy without feeling too heavy on the skin and has a really fresh scent. It's been created with extra virgin olive oil (plus a little sprinkle of magical Vit E) which is easily absorbed and leaves my skin nice and soft.
Whilst we're on the subject of olive oil... did you know adding a few drops to your bath water will give your skin an immediate surge of moisture? It's a little tip I picked up whilst I was student. We also learned that a small amount of drops is essential, other wise you'll be in for a potentially painful slip!
Anyway, what's you regular moisturiser?